PRAXES Update on COVID-19 for Marine Organizations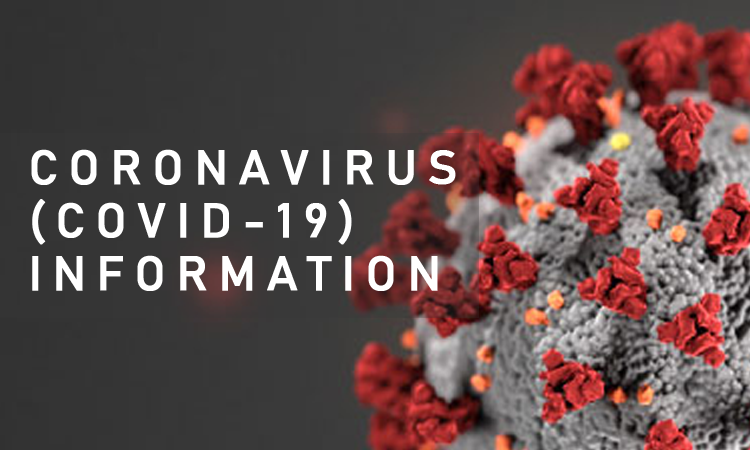 PRAXES Update on COVID-19 for Marine Organizations
Apr 19, 2020   |   Dr. John Ross MD FRCPC 
—
On November 17, 2019, the first case of a new virus infection was noted in China, in Wuhan. On Jan 25 ON and BC had the first Canadian cases from Wuhan travelers. On March 15, NS became the last province to report its first CoVID-19 case. As of today across Canada there are 33,977 confirmed or presumed cases, 588 in ICUs, and 1511 deaths. NS has 675 cases and 9 deaths showing still a modest increase over time of the number of identified cases per day. That may be due to gradual increasing spread but also because testing has been increasing per day. The death rate for NS based on its tested population is 1.3%. NL has 257 cases and 3 deaths (1.17%.)
At roughly 150 days since the earliest identification of the novel SARS-2-CoV virus and the CoVID-19 disease that it causes, these are still very early days. No human on earth had prior exposure to the new virus making all 7.8 billion of us vulnerable. As of today, only 0.09% of Canadians have been identified as cases leaving 99.91% still vulnerable.
Viral spread is described as exponential – essentially accelerating as it spreads. In some countries, the acceleration has been dramatic and out of control. In Canada however, other than some pockets, viral spread has been more gradual and has not overwhelmed the healthcare system. Also during that 150 days, the information coming out from both general experience and research has been exponential. Our knowledge is being refined over time. We are fortunate to be later in the virus track and learn from those before us.
Crew Screening
PRAXES and some of its clients have also been learning about how to keep ship crews healthy while on shore and at sea. We have been working closely with Medical Officers of Public Health in NS to change or refine screening and management strategies.
Attached is a recently updated screening tool. Symptoms of CoVID-19 have been modified, consistent with Public Health. Also, we all need to work within the government mandated border-crossing restrictions and isolation orders, with its slight modification for the fishing industry. Crew members on ships in NS and NL may need to cross borders between their homes and ships' ports. Crew screening is being performed, when possible, by a healthcare professional (doctor, nurse, or paramedic) to ensure uniformity and no bias. It involves key questions and a temperature measurement. We have a low threshold for excluding crew members from boarding ships if there is suspicion of the potential for a current or possible near future infection.
In cases where crew members are flying in from another province, we are screening at the departure (home) airport to early identify higher risk crew and send them home directly, avoiding other crew exposure during the flight and return hassles if it was done at the ship's gangway. It is a logistical challenge but worth the effort.
This type of screening is however imperfect. Some people with CoVID-19 will be either 'pre-symptomatic' or asymptomatic (not showing any symptoms). The pre-symptomatic group can be virus carrier/shedders and not know it for several days before developing typical symptoms. There are some who never develop typical symptoms and yet can spread the virus. That's why this little beast continues to spread! So that leads to THE most important question on our screening tool:
"How have you spent the last 14 days on shore?" It is intended to gauge whether each seafarer has effectively been self-isolating while off the ship.
***THE MOST IMPORTANT FACTOR IN REDUCING/ ELIMINATING RISK OF COVID-19 WHILE AT SEA IS TO ENSURE ALL CREW MEMBERS AND THEIR CLOSE FAMILY MEMBERS PRACTICE ISOLATION WHILE ASHORE.***
If family members are also essentially isolating for the 14 days prior to seafarer return home, then the seafarer can safely go from the clean ship to home, stay safe there, and return to ship for the next trip. It requires compliance across ALL crew members and close family within the household. When grocery shopping, wear a mask, be aware of all things touched, wash hands frequently, consider wiping product containers when unpacking them, etc. It sounds crazy, but with simple planning and mindful awareness, it can be done. If any typical symptoms develop while at home, contact 811 and get assessed as directed.
Why not just CoVID-19 test all crew members?
There is a deep nasal swab test that looks for viral particles indicating active infection and there is a blood test that looks for immune system generated antibodies as evidence of a past infection. The antibody test is not useful to find current infection that helps our decision-making sail or not. The nasal swab test is good but not perfect. It has a miss rate. It performs better on people we think are likely to have the disease. If done randomly on anyone, it will have both false negatives and positives and is less reliable. We would still miss people who end up having delayed onset infections. For that reason (and others) Public Health decides who is/is not appropriate for testing.
So for now, to keep a ship's crew safe, seafarers and their families need to follow the ancient rituals of monks and Buddhist priests on isolated mountain tops. But hey, we live in Canada – it could be worse!
How Long Will This Last?
Of course no one knows. There are many different mathematical models based on limited recent experience and many assumptions. Each regional culture has different behaviours and practices. Once the first 'wave' is passing, I am guessing/hoping that like in Germany right now, Public Health will start using the antibody test really broadly. That way we will have a better sense of how many people have been infected and may have some degree of immunity. The greater the number of immune people, the bigger the 'herd immunity' and the harder it is for the virus to get passed from person to person.
We are also hoping an effective vaccine will be produced, but this takes time to develop, then go through clinical trials to ensure it actually works on humans.  There are many groups of virologists around the world working on this now.   When there is a vaccine, there will be around 7 billion of us interested in getting a dose, so it may some time (12- 18 months) before it is widely available.
We continue to monitor the situation, are in frequent communication with Public Health officials, and will provide regular updates.
—
Check out other interesting articles from Dr. John Ross  
For more information on the remote health services PRAXES offers or any other questions you may have, please contact us: