How to manage CoVID-19 and prepare your marine operations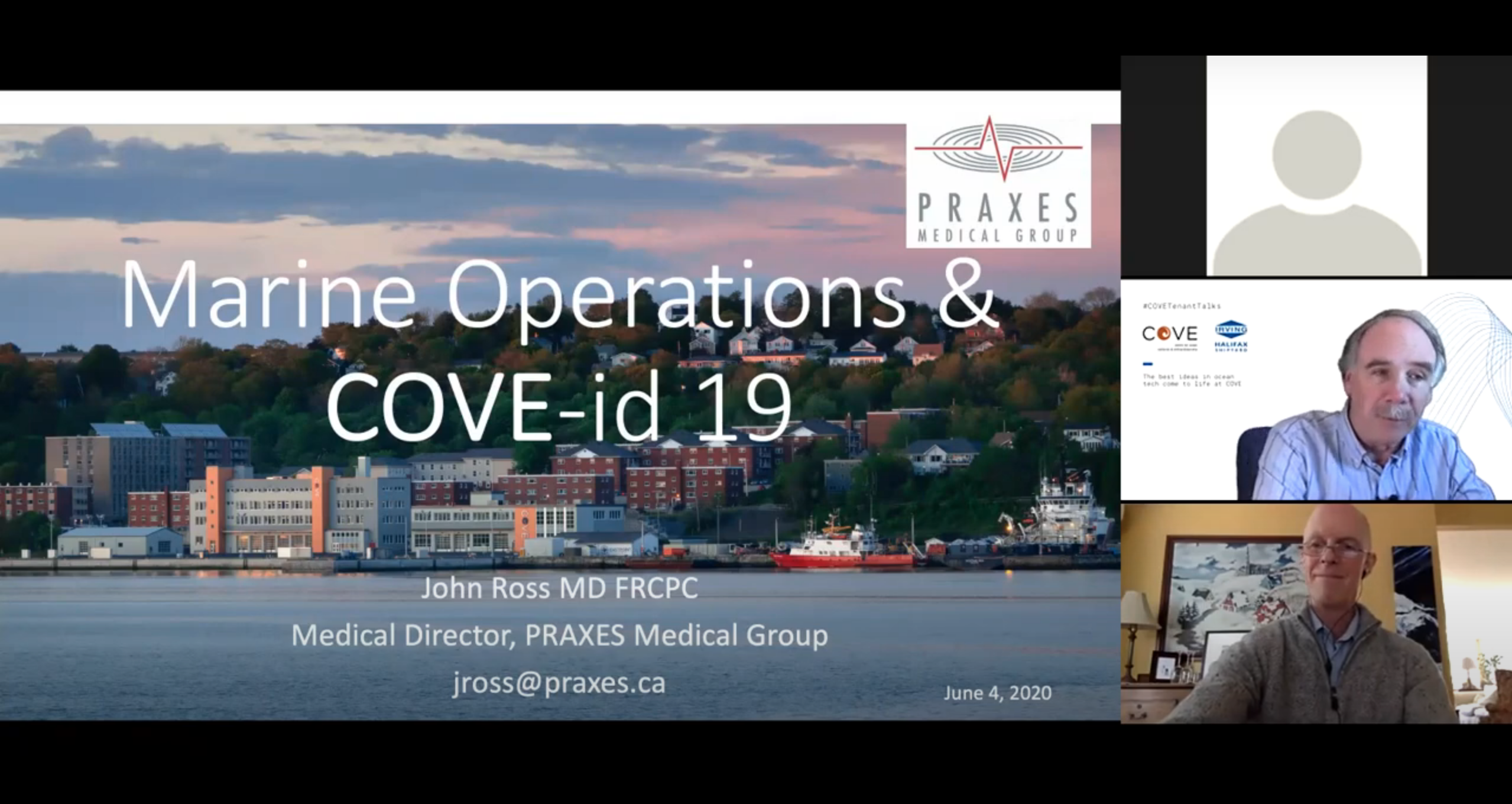 How to manage CoVID-19 and prepare your marine operations
May 13, 2020  |  By Dr. John Ross MD FRCPC
In case you missed the Jun 4th event, we've posted Dr. John Ross' webinar on how to manage CoVID-19 and prepare your marine operations during a pandemic (Hosted by COVE).
This event originally took place on Thursday, June 4th at 11:00 AM ADT.
Dr. Ross is an Emergency Physician for 30 years, Professor in the Department of Emergency Medicine Dalhousie University and co-founder and Medical Director of PRAXES Medical Group
During this one-hour webinar, Dr. Ross discusses telemedicine, how CoVID-19 is affecting marine operations and how PRAXES can help you prepare with;
Crew education

Crew screening and objective testing

Medical kit adjustments

Interprovincial and international considerations and

Address questions such as, what if a crew member gets sick while at sea?
Watch the webinar below: