Suture Training – Keeping your skills sharp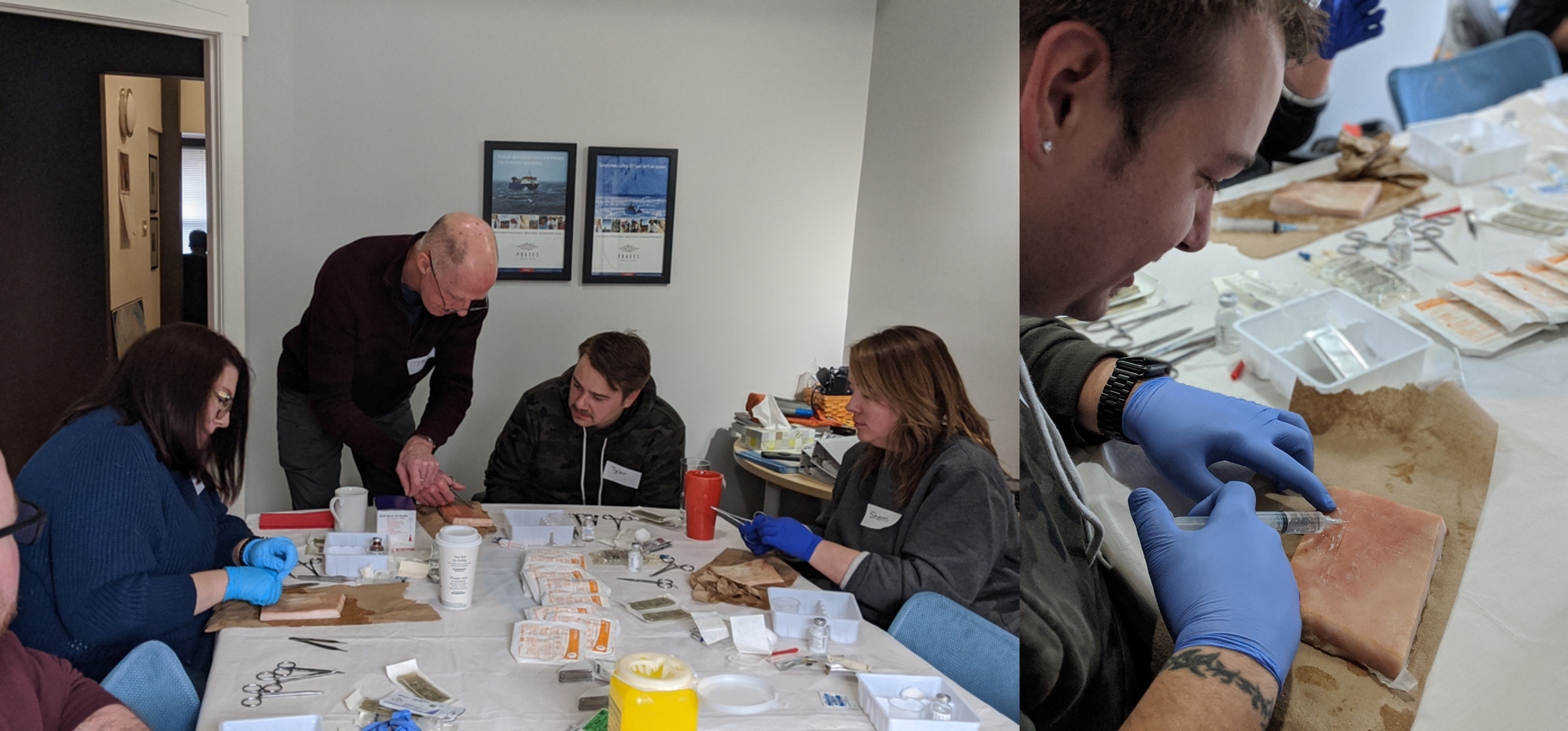 Suture Training – Keeping your skills sharp
Nov 12, 2019    |    Dr. John Ross
—
PRAXES is pleased to be providing telemedical support services to Valard Construction for its work on the Wataynikaneyap Transmission Project (www.wataypower.ca).
We hosted 5 Valard paramedics at our office on January 2nd to provide them with training on how to do suturing. This will enhance their ability to treat more injuries on site and will be especially important as the transmission line installation project moves away from centres with advanced medical care.
We are so pleased to have a small part in this project that will supply clean reliable energy to 17 First nations communities, and will eliminate the financially unsustainable and environmentally risky reliance on costly diesel generation. It will also create an estimated 769 jobs during construction, close to $900 million in socio-economic value, along with many other new economic opportunities.
—
For more information on this type of training, and any other remote health services PRAXES offers, please contact us:
FIND OUT MORE