PRESS RELEASE: PRAXES offers COVID Testing in Amherst, Nova Scotia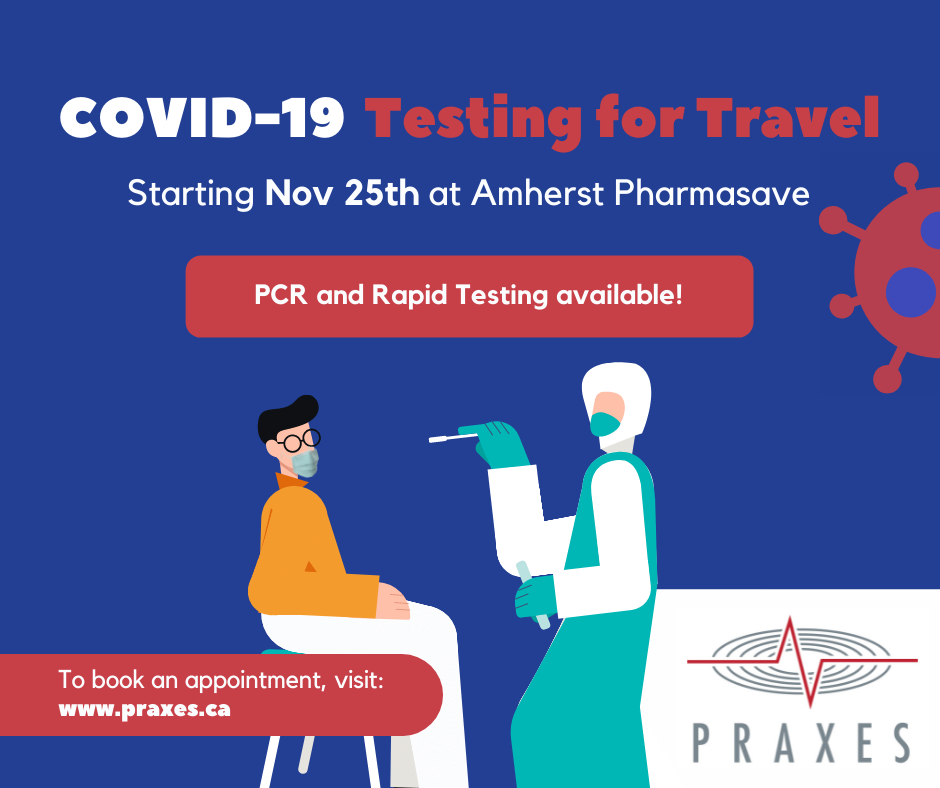 PRAXES Medical Group, in partnership with Amherst Pharmasave, is pleased to announce that we are offering COVID Testing Services including Rapid Antigen and RT-PCR Testing starting Thursday, November 25th at the Pharmasave in Amherst, Nova Scotia. COVID test appointments will be available 7 days per week and can be booked online at www.praxes.ca.
PRAXES has been providing COVID testing services in Nova Scotia since the beginning of the COVID-19 pandemic. For any questions concerning this press release or PRAXES services, please contact the PRAXES COVID Support Team at covid@praxes.ca.