PRESS RELEASE: PRAXES offers COVID Testing in Antigonish, Nova Scotia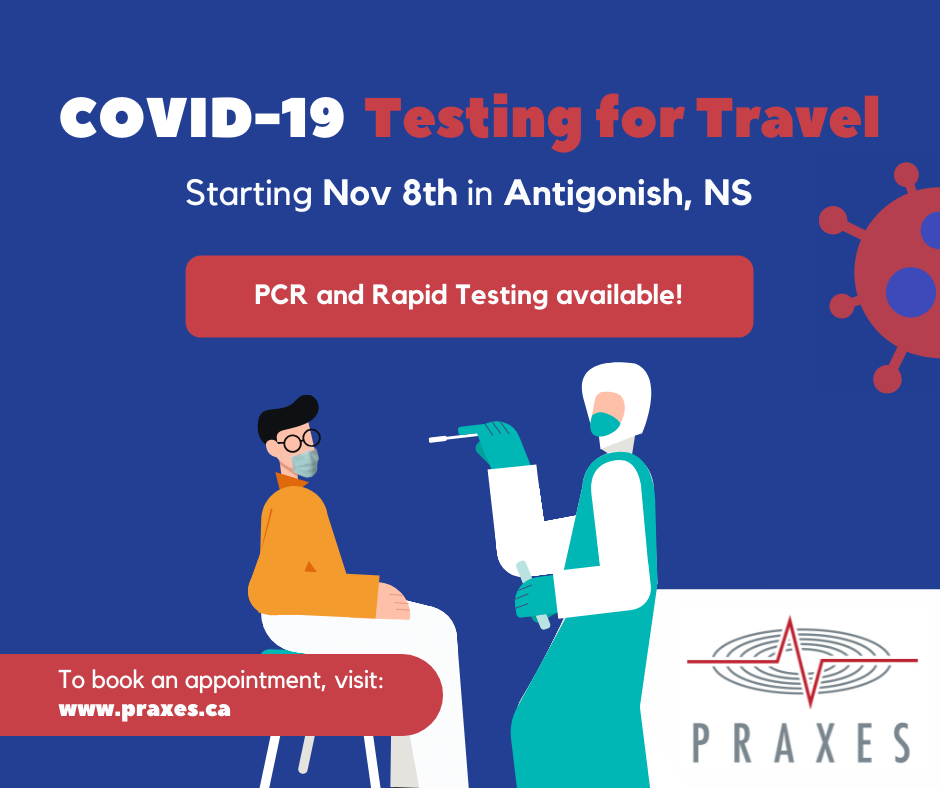 PRAXES Medical Group, in partnership with the Medical Complex & Clinics, is pleased to announce that we are offering COVID Testing Services including Rapid Antigen and RT-PCR Testing starting November 8th at the Mediplex clinic in Antigonish, Nova Scotia. COVID test appointments will be available 6 days per week and can be booked online at www.praxes.ca.
Susan Helliwell, CEO of PRAXES, says "This is our next step in increasing accessibility to COVID testing in other areas of Nova Scotia. Opening this location in Antigonish will provide convenience to testing and alleviate unnecessary travel." PRAXES plans to also open other COVID testing locations across Nova Scotia in the near future.
PRAXES has been providing telemedicine and remote medical services for over 20 years, and has been providing COVID testing services in Nova Scotia since the beginning of the COVID-19 pandemic. For any questions concerning this press release or PRAXES services, please contact the PRAXES COVID Support Team at covid@praxes.ca.